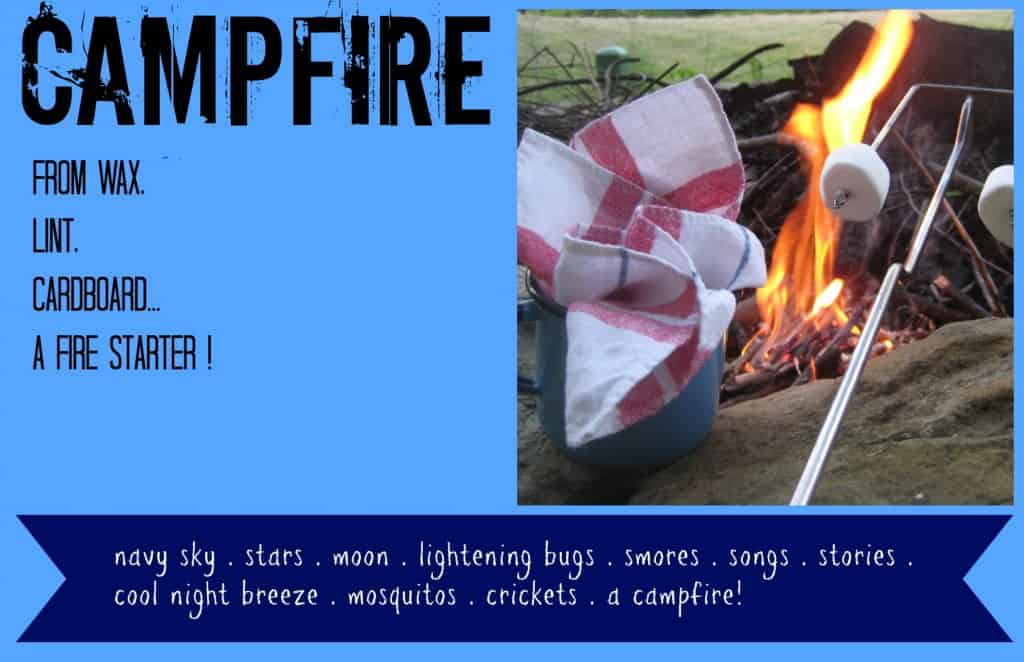 If your family is planning a camping trip or a backyard fire to roast a few wieners and marshmallows, follow this simple method and make your own fire starters from recycled items .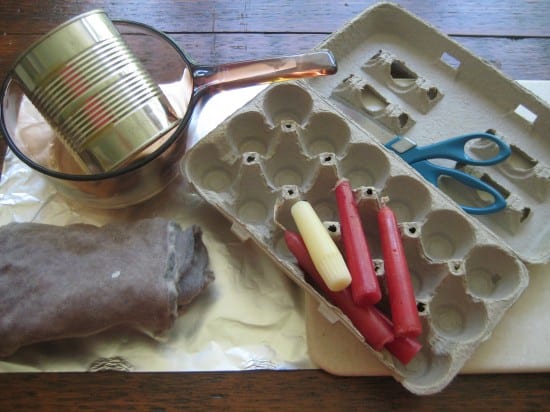 Gather all the materials needed to make the fire starters:  a cardboard egg carton, old candles or wax, dryer lint, bottom of double boiler or other pan, tin can, scissors, a sheet of foil, and a cutting board.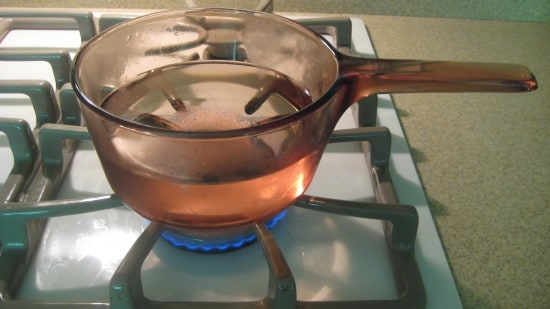 Begin by filling the pan you are using as a double boiler with a few cups of water.  Bring the water to a boil and then turn down the heat and let the water simmer.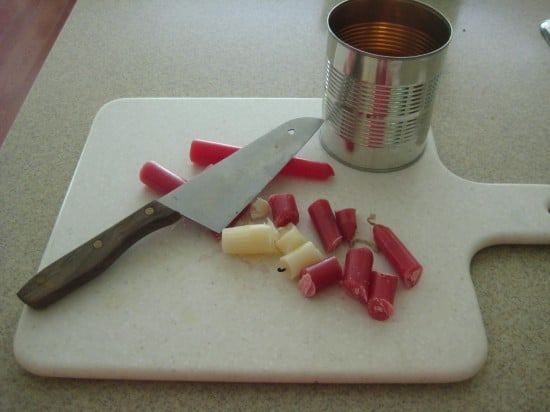 While the water is heating, place your old candles on your cutting board and chop into smaller pieces with the knife.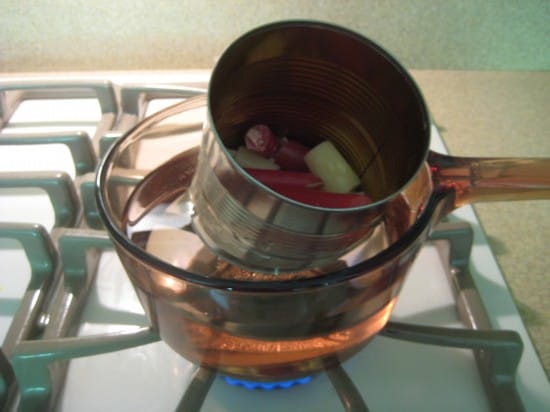 Add the candles to the tin can, and place in the water that is simmering.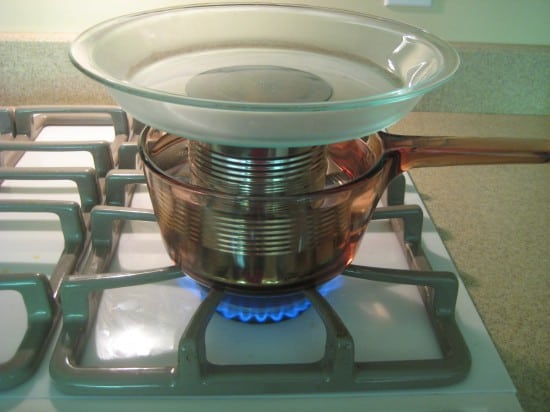 My tin can with candles was buoyant so I placed a glass pie plate on top to hold it down.  The melting process only took about ten minutes.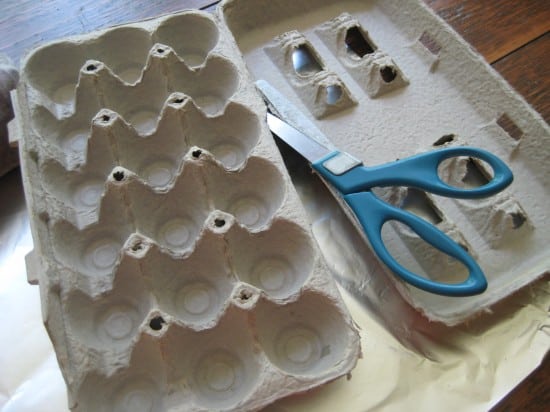 While the candles melt use the scissors to trim the lid from the egg carton.
Pull off pieces of dryer lint and stuff them into the individual egg carton compartments.  Use the foil underneath the carton to protect your work surface from wax.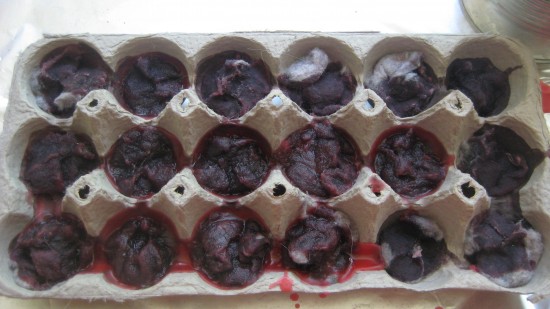 Once the lint is in the egg carton you are ready to take the tin can of melted wax and pour it over the dryer lint in the egg carton compartments.  The tin can and the wax will be hot!  Be careful,  no one wants a burn!  Let the egg carton cool and the wax and lint will meld.  You can cool the fire starters in the refrigerator or let sit out on the counter.  It doesn't take long for them to solidify.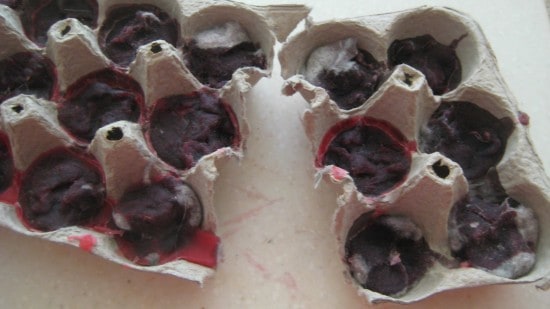 After the fire starters have cooled, break apart into individual fire starters and store in a cool place until your ready for your next roaring fire!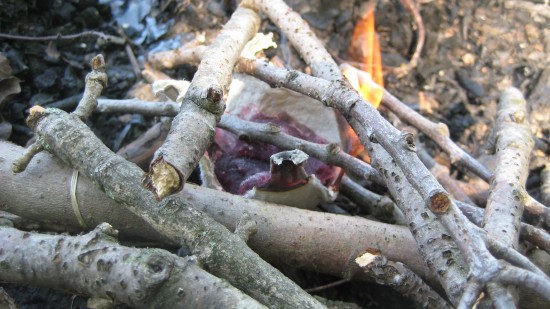 Can you see my fire starters tucked beneath my teeny, tiny, tinders?  I lit the cardboard of the egg carton and the flame spread to the wax.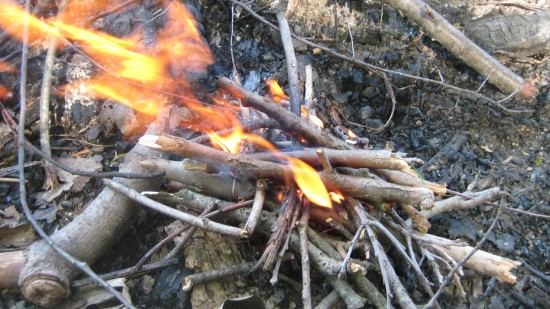 In a few minutes a nice little fire for roasting or for warmth!
Happy Trails,